Wichita State University
Founded in 1895, Wichita State University is a national university offering over 200 bachelor's, master's, and Ph.D. programs to its 15,000 students. The University is located in Wichita, the largest city in Kansas. WSU is expanding its campus to house new academic buildings and partner companies. With over 250 unique employers on campus, WSU offers our students lots of research and job opportunities. Our 1,600 international students choose Wichita State because of our nationally ranked programs, excellent research facilities, collaboration with businesses, and affordable tuition.
Fai Tai
Associate Director, International Student Recruitment

Widener University
Widener University, founded in 1821, is a comprehensive research university offering Bachelors, Masters, and Doctoral degrees with a total enrollment of 6,500 students from 25 countries around the world. Widener provides a campus culture that is committed to student success, preparing each student for a career by doing it—by gaining real-world experience through research, internships, co-ops, and much more. Students become insiders at major metropolitan organizations before graduation. The Wall Street Journal recognized Widener as a top university in the country, and one of the top 10 Philadelphia-area colleges of more than 100 local schools. The beautiful main campus in the Philadelphia metropolitan area is located just 14 miles south of the city, providing students easy access to exciting social, recreational, and professional opportunities. Academic majors are offered in 6 colleges and schools – College of Arts and Sciences, School of Business Administration, School of Engineering, School of Human Service Professions, School of Nursing, and School of Law – as well as an Exploratory Studies section for those who enter undecided. Noteworthy programs include – business, engineering (including robotics), nursing, research and computer sciences, communications, psychology, social work, law, and education. A co-op experience is available for business, engineering, and computer science majors, and internships are available for all other programs. A unique leadership certificate is available through the Oskin Leadership Institute on campus, as well as many opportunities for high-level civic engagement in Philadelphia and beyond. Widener operates active exchange programs in China, Thailand, Netherlands, Germany, and many other destinations around the world. E-Sports recently launched, making Widener one of only a few colleges to offer this program in the region. Ninety-five percent of recent graduates were successful in meeting their goals of employment and/or graduate school acceptance (this is almost 10 percentage points above the national average) and the median starting salary is $60,000 (also above the national average).
Ken Dunbar
Director of International Admission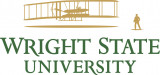 Wright State University
Wright State University is a national public university in Dayton, Ohio with more than 13,000 students. Offering 276 degree programs, the university is made up of six colleges, three schools, and a branch campus in Celina, Ohio. Named for the Wright brothers, Wright State University offers an exceptional, affordable education.