EuroSchool
An extension of the thought and market leadership that EuroKids established in the domain of early childhood education, EuroSchool takes forward the legacy of contemporary education delivered with exemplary dedication, excellent infrastructure, high levels of safety and Balanced Schooling. The EuroKids International Group was established in 2001. It expanded to higher education with EuroSchool in 2009, and has now grown into 11 schools across 6 cities. With over 18 awards in the primary and secondary school education segment, EuroKids International is setting new benchmarks by REINVENTING EDUCATION.
We at EuroSchool, Airoli have ICSE and CAIE curriculum for schooling and ISC.
Our endeavor is to recognise the capabilities of children and work towards providing them with an environment that will facilitate their holistic development. We understand what a child needs and help them map out their path to a successful tomorrow.
Bhavna Navani
Senior School Coordinator
Beena Mumbaiwala
Academic Guidance Counsellor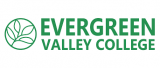 Evergreen Valley College
Evergreen Valley College has been educating students for more than 40 years and is accredited by the Accrediting Commission for Community and Junior Colleges, Western Association of Schools and Colleges.
Located in the heart of Silicon Valley, Evergreen Valley College (EVC), is near to the big names in technology – Apple, Google, eBay, facebook, and countless startups. Our campus is located about 1 hour south from San Francisco, 45 minutes from Santa Cruz beach, 30 minutes from redwood forests, and 15 minutes from downtown San Jose. Nestled between two mountain ranges, San Jose has many large parks and walking trails - EVC even has a walking trail right behind our campus in the mountains!
Evergreen Valley College is a community college that prepares students for transfer to 4-year universities. The Community College system is an extensive and well respected entry into college in the United States, there are over 1,650 Community Colleges throughout the United States. While this system of education does not exist in most other countries, in the United States, many students choose to attend Community College for a variety of reasons.
Transfer 2 + 2 = 4
The 2 + 2 Plan allows you to complete the first two years at the Community College and then to transfer into the University Baccalaureate program for the last two years. EVC is dedicated to educating students and helping you achieve your transfer and career goals. All students earn their Baccalaureate from the 4 year University and receive the same Degree Award.
How Does the 2 + 2 Plan Work?
Students have much more affordable tuition at the Community College
Students have an advantage, taking fully transferable courses into the University of California (UC) and CSU (California State University) systems
Some majors allow for direct transfer into the CSU system
Students have personal attention from excellent faculty, educational counselors, and high-quality student services, such as free tutoring and health services
Students receive their Baccalaureate Degree from the 4 year University
Transfer Universities
Over 95% of EVC's transfer-ready international students transfer to 4-year universities across California and the United States. EVC has transfer agreements with all 23 California State Universities and the following University of California institutions: UC Davis, UC Irvine, UC Merced, UC Riverside, UC Santa Barbara, and UC Santa Cruz. We also transfer students to private universities such as Stanford and Santa Clara University. Our International Educational Counselor works with each student to help them achieve admission from their top choice transfer institutions.

Excelsior American School
Excelsior American School was founded with the objective of providing the community with a school that enhances and develops the intellectual, social, ethical and physical aspects of a child's life. Says a school spokesperson: "We pride ourselves in providing high quality academic learning environment, which is at the same time caring and supportive of individual students. It is extremely important that we shouldn't ask what a child needs to know or be able to do in order to fit into the existing social order.