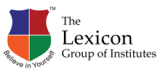 Lexicon International School
The Lexicon Group of Institutes, founded in 2006, is an education hub in the city of Pune, India. Established by the veteran academic visionary, Shri S. D. Sharma, The Lexicon Group is a premier group of institutes redefining education in the sectors of pre-schools, high schools, schools for special students and post-graduate management studies.

Liberty University
Located in Central Virginia, Liberty University is a unique Doctoral/ Professional University with 15 colleges and schools and offers programs in fields such as Education, Counseling, Religion, Law, Aviation, Cinematic Arts, Biomedical Sciences, Business, and more. Our uniqueness is that we believe in giving students a full college experience and is committed not only to academics, but also to state of the art facilities, top rated dining, excellent campus security, and champion NCAA Division I athletics. All international students pursuing a bachelor's degree earn some level of institutional aid, along with tuition in the lowest 1/3 of private colleges in the US.
As an accredited faith-based institution, with a variety of schools and colleges, including a law school, medical school, and school of divinity, Liberty is able to offer more than 700 programs from the certificate to the doctoral level. At Liberty University, we believe in equipping students with both classroom theory and practical experience, preparing them to enter a competitive job market. Our Washington DC and New York City Fellowships offer students semester-long internships as excellent resume-building experiences.
Liberty graduates are sought after by prestigious companies for their integrity, personal discipline, and versatility. They are confident and competent, ready to make a lasting impact on their profession and their community. At Liberty University, students gain the values, knowledge, and skills they will need for success in every aspect of life. Learn more at www.liberty.edu or email intl.recruitment@liberty.edu.
Christian Smith
International Recruitment Coordinator

Lone Star College
Hello from Lone Star College in Houston, Texas. LSC is the largest Public College in the state of Texas, ranks second in the nation for hosting more than 3000 international students, from 135 different countries. Lone Star College system has 7 campuses in the Houston area as well as 2 University Centers.
Each LSC campus offers personalized international student services including F-1 Visa Admissions, and a competitive, enriched curriculum option through the Honors College. Every LSC campus has a dedicated international student advisor assigned to help F-1 visa students.
Nationally, Lone Star College is recognized as one of the most affordable institutions. Students benefit from low tuition costs, more than 100 Associate degree programs to choose from, and small classroom size.
Students can choose to study from multiple majors available including Business and Management, Computer Science, Bio-Technology, Game Design, Cyber Security, Pre- Law, Energy and Manufacturing Technology, Engineering Design Technology , Health Professions etc
The college also has university centers on two of its 7 campuses, in Houston and The Woodlands, where students can transfer to university partners to earn Bachelor's and Master's degrees on site.
Perzen Akolawala
Director- International Students